Free things to do in Dubai on your Birthday! Yea you heard that right! Celebrations don't always mean that you have to spend money. Well as someone has rightly said, 'If it's Free, it's even better!' (Unleashing my inner Desi who loves Freebies!) *Wink-Wink* From free meals to free day pass, read on to know everything about Free things that you can do in Dubai on your birthday.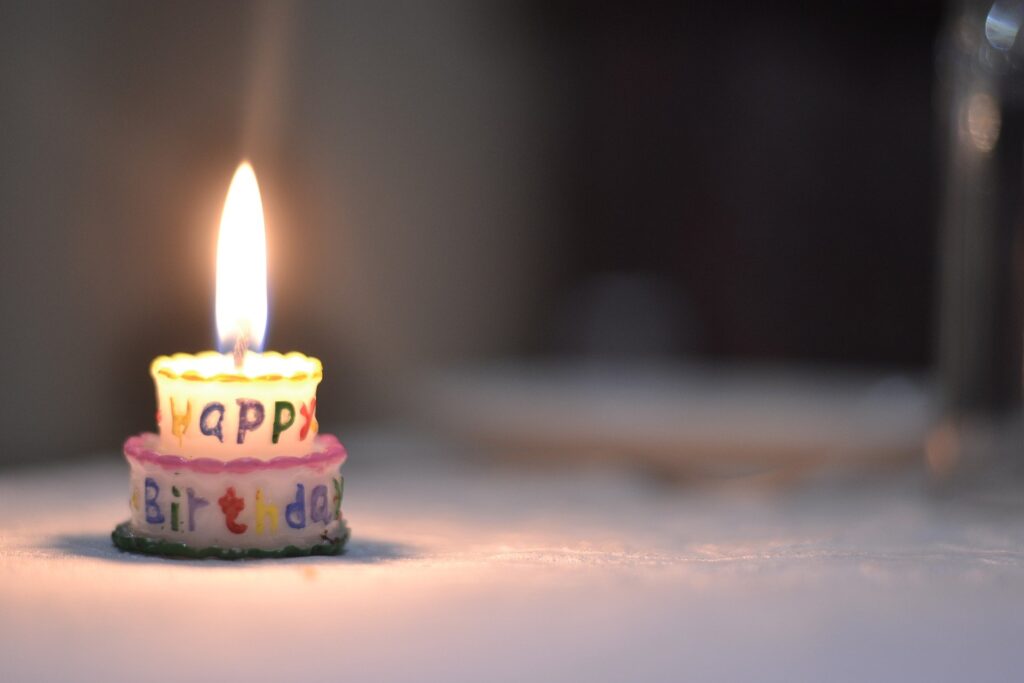 I believe birthdays are supposed to make you feel special and you need to spend the day doing whatever makes you happy (Well, shouldn't you always be doing that?!) but often it is the price tag that comes along with 'such things' that stops us. So, I decided to prepare a ready-to-be-used post where you can find all the Free things to do in Dubai on your Birthday! I love to pamper myself every now and then, birthday or no birthday! But if it's my birthday, then I double-check that I spend the entire week or so doing things that make me feel good. Now with this being said, we know the bill that comes along that "Feel Good" Factor! What if I told you there are so many free things that you can do on your birthday! Free meals, free desserts, free one day passes and lots more! Read on!
Wagamama
The Asian restaurant serves lip-smacking food and also has a chic and cosy ambience. Wagamama is treating anyone who is celebrating a birthday to a free main course at any of its Dubai restaurants. Birthday people can choose one main meal free of charge as a birthday treat. Guests can choose from some of Wagamama's famous dishes. You must present a valid Emirates ID to claim the offer.
Location: Across all Wagamama restaurants in the UAE.
Offer: Free Main course
All'onda
Located in Kempinski, overlooking the calm sea, this restaurant will charm you with everything that it has got to offer. While talking about Free things to do in Dubai on your Birthday, this Italian restaurant concept All'onda cannot be left out. It is a great place to celebrate a birthday in style. You can enjoy a free brunch on your birthday when your friends dine in! This includes a six-course Italian set menu, as well as a buffet of fresh sushi, salads, and a beverage package that features classic beverages. (wow!) The birthday person must present a valid Emirates ID to claim the offer. And it has to be your birthday within 7 days of the date of brunch.
Location: Emerald Palace Kempinski Dubai, Palm Jumeriah.
Offer: Free brunch when your friends dine in. Update: Please note that the restaurant is temporarily closed.
AB's Absolute Barbecues
If you are in Dubai, I am sure you must either have come across this restaurant or heard about it. This grill place will give you a free meal on your birthday as well as a cake! Whether it is lunch or dinner, you get it for free if it is your birthday. Just always make sure you call ahead as it has a waitlist most of the times.
Location: Dubai Media City, Deira and Sheikh Zayed Road.
Offer: Free meal.
Paul's Bakery
A very successful international brand, part of France's culinary and cultural heritage, catering to the French way of life in its selection of bread, viennoiseries, pâtisseries, sandwiches, soups and salads, plus a selection of signature French dishes, Paul's bakery needs no introduction. If you pass by any Paul on your birthday, you'll get a free cake from the French bakery. Make sure you show them your ID card.  
Location: All across the UAE.
Offer: Free cake.
Aquaventure
Who doesn't love some aqua-therapy! Spend the day at this majestic water park in Dubai for free if you register your date of birth on the Aquaventure website and you'll get a free day pass to this epic waterpark. The pass has to be used within a week of your birthday.  Carry your ID proof while visiting the park.
Location: Atlantis, The Palm
Offer: Free one day pass.
Flair No5
Located, Flair No 5 in the Ritz Carlton, Dubai serves sumptuous Mediterranean food and has a breathtaking outdoor set-up. You can celebrate your birthday brunch here, and you'll dine absolutely free – just be sure to let the team know while making your booking. Don't forget to bring along your ID.
Location: Ritz-Carlton DIFC.
Offer: Free brunch
Marina Social
Marina Social will give you a free cake and a birthday card if it is your birthday all you need to do is just let the team at Marina Social know it's your birthday when making your reservation. Plus, they'll also give you a 20 per cent off voucher to use on your next visit! How cool is that!
Location: InterContinental Dubai Marina
Offer: Free cake and a card
Hope you found this useful and enjoyed reading it as much as I enjoyed jotting it down, don't forget to check the latest blog post on some awesome hidden camping spots in Dubai here.