Hibiscus Tea and its health benefits. If you are tired of regular Green and Black tea, then Switch to Hibiscus Tea. In this post, learn everything about it and how to prepare this exotic tea that is loaded with health benefits.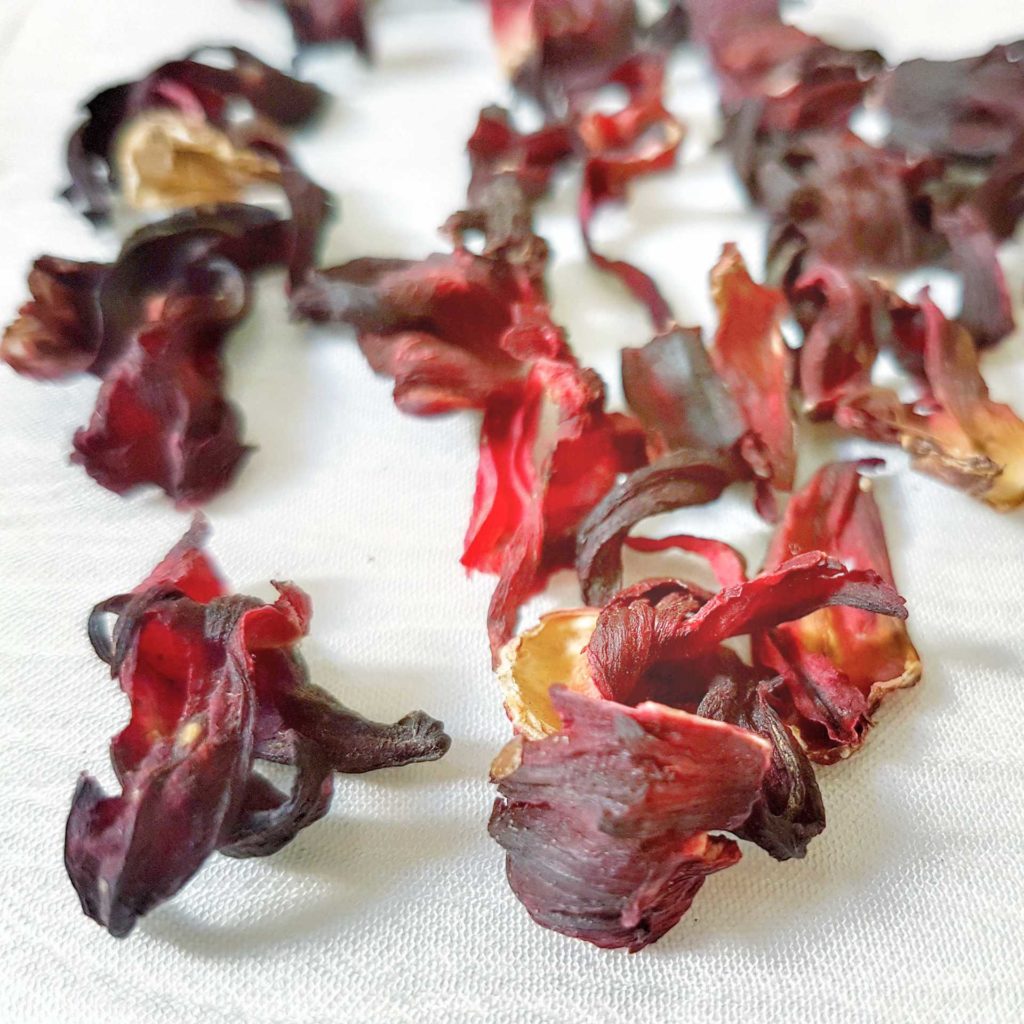 There was a time when a was a coffee addict, I was so addicted to my caffeine shots that I couldn't work, couldn't concentrate, in fact, couldn't sleep without having my cup! And when I say Cup I mean a Big Fat cup! I wanted to break free from this habit and to do so I needed a substitute. For almost a year I have been religiously drinking my Green tea with mint and lately, I have been tired of the same old taste. I have also been reading a lot about the harmful effects of Tea Bags (Yes, those innocent-looking tiny white bags are considered to be harmful to your health!) This was a perfect time to shop around and look for a substitute and this is when I switched to Hibiscus Tea.
What is Hibiscus Tea?
I jumped from one Tea to another but nothing seemed to catch hold of my interest. This is when I decided to make my own fun tea! I bought loose green tea leaves, bought dried hibiscus petals (both are sold in almost all departmental stores in spices or tea section) Mixed these two in the ratio of 1:1 I bought a tea infuser and viola my new tea was ready!! Now let's talk about the benefits.
Why Hibiscus Tea?
Prevents Hypertension
Lowers Cholesterol Levels
Brings Down Blood Sugar Levels
Keeps Your Liver Healthy
Treats Menstrual Cramps
Treats Depression
Aids Digestion
Great for skin
Body Coolant
Weight Management
Anti-Ageing
Rich In Vitamin C
A Drink For All Seasons
Chemo-Preventive Effect
Is Vermifuge/Antibacterial and much more!
So, How does Hibiscus Tea taste like?!
It has a taste that is very similar to cranberry juice. It can definitely be described as tart, so you can add sugar or honey to increase the sweetness. Also, you can try adding spices like cinnamon, cloves, nutmeg, anise star or ginger depending on your taste.
It is important to note that there are over 200 species of hibiscus, and not all of them are used for tea or healing. For instance, the Hibiscus sabdariffa plant should not be confused with other hibiscus species, such as the non-medicinal Hibiscus Acetosella. The traditional hibiscus plant has yellow flowers and a red centre. The Hibiscus Ascetosella has red flowers.
If you are like my mum who just hates the taste of regular hibiscus tea then this recipe is for you:
How to Prepare the perfect Hibiscus Tea?
You'll need:
4 cups of pure filtered water
1/4 cup of dried organic hibiscus flowers
1 to 2 tablespoons of raw honey
Lime wedges (optional)
Fresh mint leaves (optional)
Cinnamon Stick (optional)
Directions:
Boil half of the filtered water in a small saucepan.
Add the dried hibiscus flowers and then turn off the heat. Next, steep the liquid until it appears dark red.
Add the remaining two cups of filtered water to the hot tea, and add the raw honey to achieve sweetness when the tea is still warm. You can drink the hibiscus tea hot as it stands. Hot hibiscus tea is also sometimes called Jamaica tea.
As an option, pour the tea into a pitcher for serving. Pour the tea into iced-filled glasses. If you like you can also garnish with mint, lime and cinnamon sticks.
Go ahead and enjoy, don't forget to tell me when you try it! Don't forget to check out more tips and tricks here.