Blessed with exceptional topography, UAE is every traveller's dream come true, there are mountains, wadis, desert, sea, rocks, mangroves, and so on. With the weather cooling down, it is the perfect weather for camping, then be it short-term or long term camping, UAE is perfect for both alike.
Most people go camping at the weekend, Thursday to Saturday tend to the busiest days at popular locations. With this being said, there are a few lesser-known camping spots in the UAE that are perfect for anyone who wants to be away from the crowd. Read on to know about these gems!
The Rub' Al Khali or The Empty Quarter
How to reach: Follow Dubai – Ghweifat International Highway, Abu Dhabi -Tarif Road/E11 and E45 to Hameem Road.
What can I expect: Describing the world's largest uninterrupted sand mass (covering some 650,000 square kilometres across parts of Saudi Arabia, Oman, the UAE, and Yemen), explorer Sir Wilfred Thesiger wrote, "It was very still, with the silence which we have driven from our world". The magical Rub' al Khali (Empty Quarter) offers the same serene silence that it did when Thesiger explored it with his Emirati and Omani companions in the 1940s, its fine golden and red sands shifting with the winds to form dunes hundreds of feet high and visible as far as the eye can see. For a first-timer venturing into the desert, it is advisable to have at least a couple of cars and an experienced guide for company. It might be a long and tiring drive but once you reach it will spellbind you for sure. Empty Quarter is a promising place for people looking for lesser-known camping spots in the UAE.
How far is it: Approximately 4 hrs from Dubai
Lahbab sands
How to reach: Take Al Awir Road/E44 and then Dubai-Hatta Road/Ras Al Khor Road to your destination in Lahbab desert.
What can I expect: Lahbab is well-known for its panoramic red sands, it is a favourite night-time spot for campers and stargazers. You could also head over to the village of Madam just before the Hatta border crossing for more camping spots, be careful as you might find camels casually strolling in this area. Even with everything this place has got to offer, it is still not known to many and hence it tops our list of Lesser-known camping spots in the UAE
How far is it: Approximately 1hr 40mins from Abu Dhabi Corniche.
Fossil Rock
How to reach: via Emirates Rd/E611 and Sharjah-Kalba Rd/E102/S116.
What can I expect: Mesmerising red sand, enchanting fossil rocks that will give you a feel that you are in space! The area around Fossil Rock in Sharjah is one of the most sought-after places for desert camping in the UAE. You have plenty of shops, restaurants, etc. not too far away from this place and as not many people know about it, this one is still one of the lesser-known camping spots in UAE. The Fossil Rock area is ideal for first-time campers and large families, though a 4×4 is recommended. It is located just off the Sharjah-Kalba road, this is one of the easier spots to reach. Once you get to the Fossil Rock site, walk around a bit to find the perfect spot, the place is just so beautiful.
How far is it: Approximately 1.5 hrs from Dubai.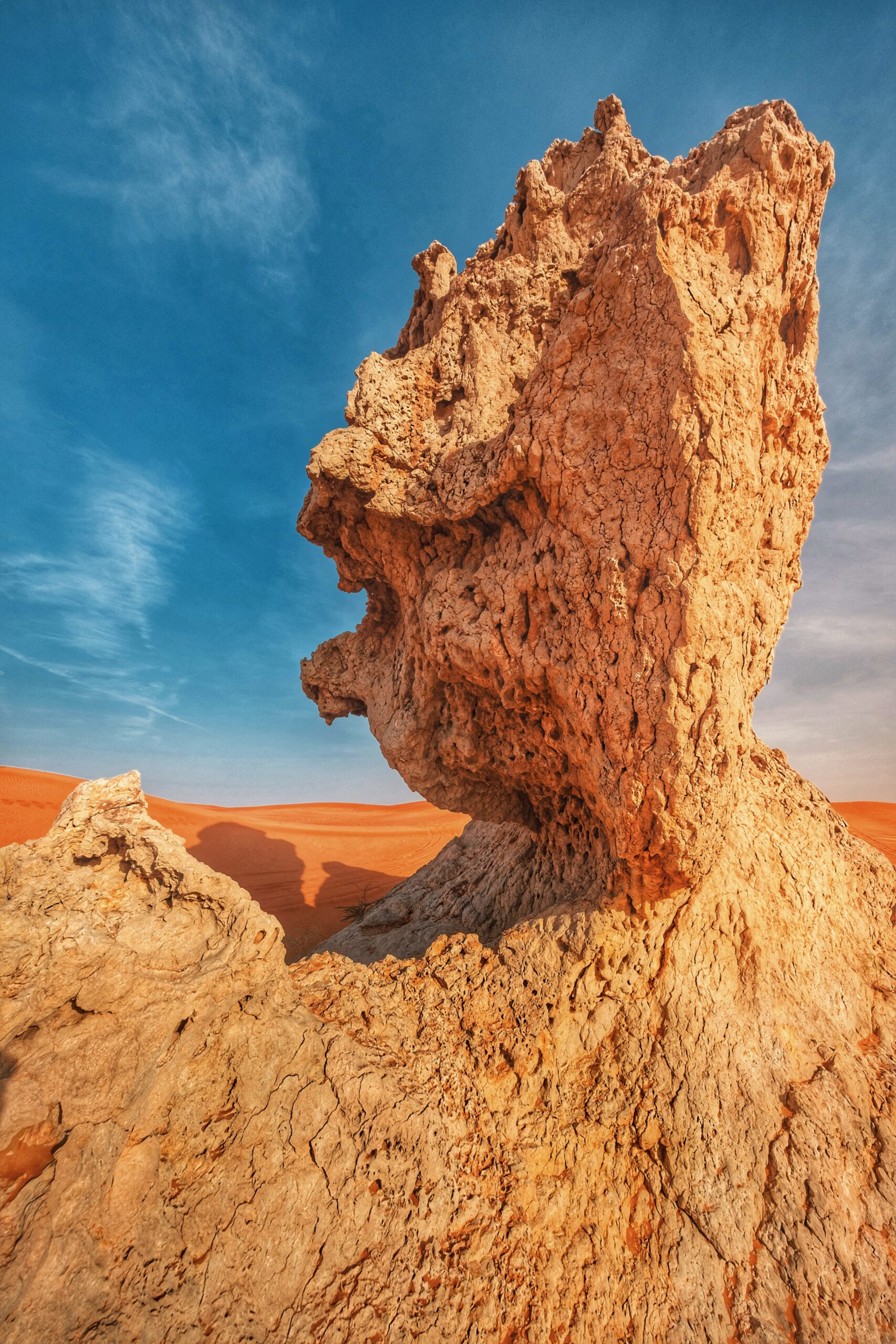 Acacia Forest
How to reach: Located 10 kilometres away from the Khor Najid in the mountains of the Musandam, these forests can be reached through the Ras Al Khaimah to the Musandam border. The forest lays approximately 5-6 kilometres into the wadi. A 4×4 is recommended.
What can I expect: Not a lush green forest but it is a pleasant change from the Wadis and the desert. It is a little complex to locate the woods through the maps, so it is advised to visit this place while being accompanied by a group of other campers. Convoying to the destination is the best way to keep track of the route and not get lost. The place would offer a beautiful view of Jabal al Harim. This beautiful forest usually remains very calm, especially at night. Please note that a military firing range in the area is a potential risk to the tourists; it is hence advisable to watch out for the restriction signboards. Please note this place now comes under the sultanate of Oman so prepare yourself for the border checkpoint.
How far is it: Approximately 3-4 hrs from Dubai.
Wadi Sidr
How to reach: via E88 and Al Dhaid – Masafi Rd/E88 (GPS coordinates: 25°25'16" N and 56°5'51" E)
What can I expect: A stunning Wadi in Fujairah, Wadi Sidr, includes hilly terrains with sparse patches of vegetation and camels and goats casually grazing around the area! Wadi Sidr in Fujairah promises a serene view with its unique blend of trees and mountains. Make sure to pack your barbecue grills for a memorable meal in the mountains in Fujairah. Wear comfortable shoes, explore the wadi and you will not be disappointed. This one has got a lot to offer when it comes to good and lesser-known camping spots in the UAE.
How far is it: Approximately 2.5 hrs from Dubai.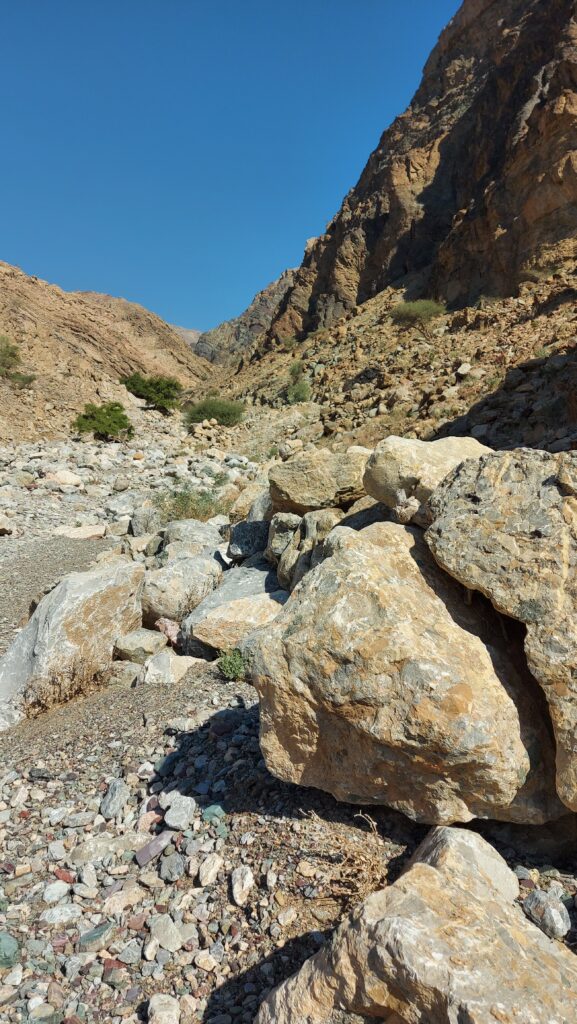 Wadi Al Wurayah
How to reach: via ‫Khorfakkan Road (GPS coordinates: 25.4000° N, 56.2500° E)
What can I expect: Wadi al Wurayah, with its enchanting waterfalls, is a perfect spot to escape the city life. Also, it's a great way to witness some extraordinary geological structures that the region is renowned for. The wadi is a haven for unique wildlife and has a national park that is home to 860 recorded species, including 19 mammals, 17 reptiles, 3 fishes and 94 birds!
How far is it: 2 hrs from Dubai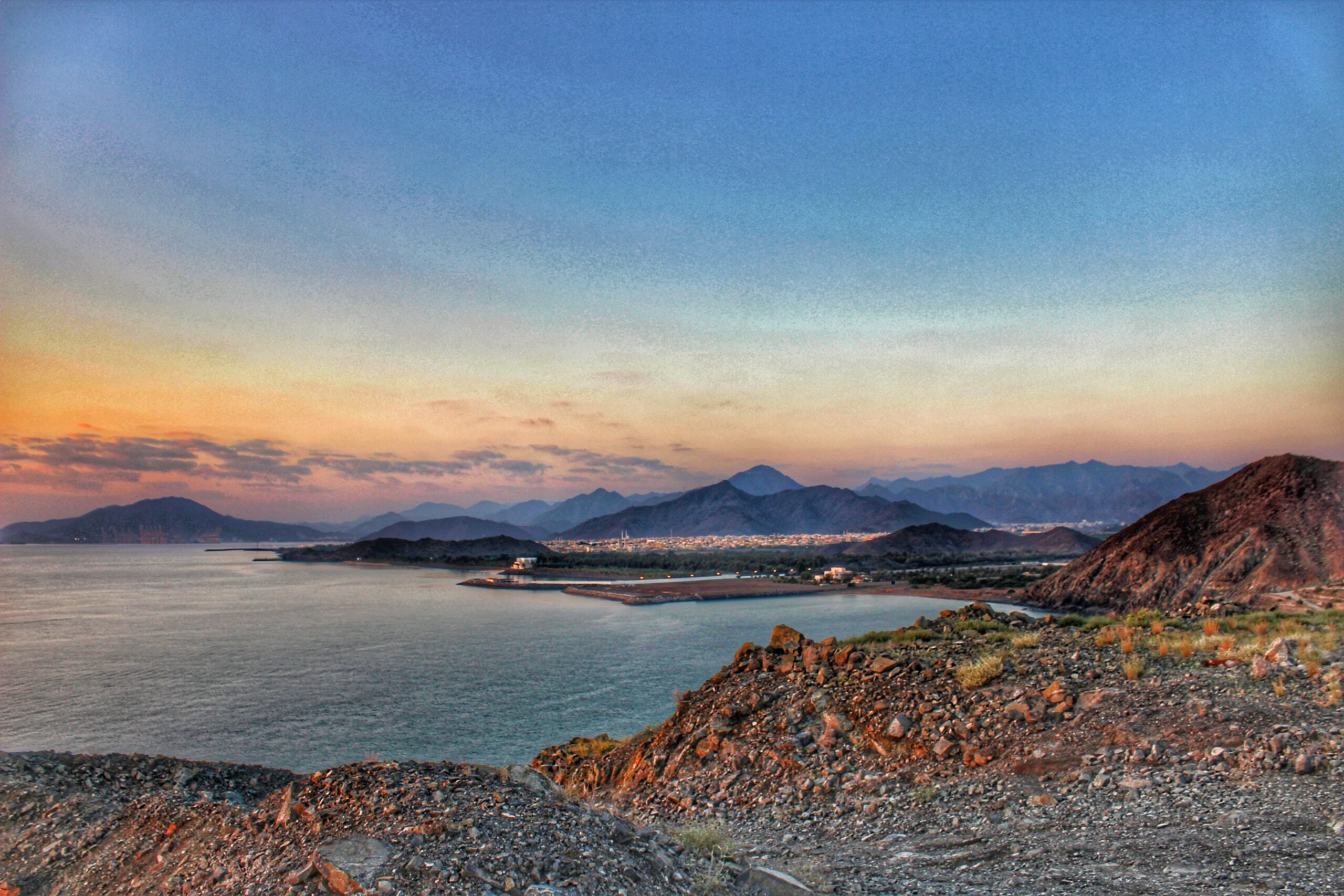 Preparing for camping
Never go camping unless you are prepared; It's not for amateurs, mostly involves off-roading and in many parts, you will be out of mobile range. Read up well, heed warnings from those more experienced than you. Make sure you read the safety precautions.
Camping Items List (specific for this region)
Tent or shelter
Sheets and sleeping bags
Warm clothes
Powerbank for phone
Blow-up mattress and pillows (the ground can be pretty bumpy sometimes!)
Firewood
Grills
Tongs, old paper and liquid fuel (for fire)
Charcoal and matches
Stovetop kettle
Barbecue set and tin foil
First Aid Kit
Tow rope
Rubbish bags
Tissues, wipes or reusable towels
Maps and GPS (when off-roading)
Insect repellant
Cool Box and Ice
Plenty of Water- for drinking and washing
Food
Torch or flashlight
Emergency contact number in UAE is 999
Final words
Winter is the official camping season in the UAE but this time, however, due to the Pandemic it will be a different and a socially distanced one. You may read the full guidelines here. Also, it goes without saying always leave the place better than you found it, do not litter, do not damage the surroundings, do not have fire in the open or on the ground. Let's respect nature. Happy Camping!
Don't forget to read more travel related posts here.