Travelling should rejuvenate you, not wear you down. With all the backpacks and luggage you bring with you, travelling becomes tiring, which is wrong. In this post learn Hacks and the art of travelling light.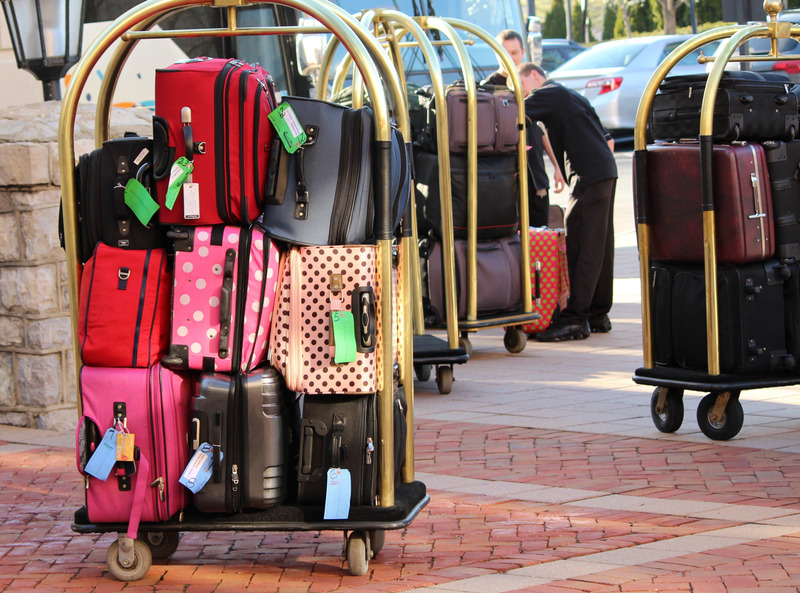 I remember the time when I traveled from my home to my hostel (hardly 3 hours flight) carrying 3 trolleys, 1 tote bag 1 handbag, 1 huge backpack and 1 small purse around my waist… just in case… (it's hard to come to terms with the fact that I carried my favorite pillow, and few empty Tupperware boxes with me!) and still had to Buy More Stuff after reaching the hostel! Over the years I have or let's say I am trying to master the art of travelling light (Minimalism anyone?)
Minimalism is a tool to rid yourself of life's excess in favor of focusing on what's important—so you can find happiness, fulfillment, and freedom.
Let me tell you, it is Not easy but then it is not impossible as well! So keep humming the song from ColdPlay, "Nobody said it was easy, No one ever said it would be this hard." and let's get this done!
First of all, why do I need to travel light after all? Well, of course, no one will stop you from travelling with N number of bags but then if you travel light you have your own benefits.
Advantages of Travelling light:
Ease of travelling on public transport.
Fewer chances of losing your baggage.
Tension-free travelling.
Option to Stay in hostels.
You are (always) better prepared for impromptu plans.

You are more of a Traveler than a Tourist.
Believe me, once you start travelling light or start Backpacking, you will never touch that trolley again! Backpacking is a way of life and it is addictive, for good!
To start with you need to choose a backpack that is not too big nor too small, but then again the size of the backpack depends on a number of factors (duration of stay, the place you are travelling to, activities you want to do, so on)
Step 1- Make a List.
No matter how old school it may sound, if you are new at it I kid you not, get a pen and paper or create a new memo in your phone and make that damn list! It need not be in great detail just put the bullet points and write down everything you have to carry.
Step 2- Find and Strike
Yes, you heard that right, strike off everything that you can live without! I know it sounds stupid but do it anyway! Strike off those 3 cashmere sweaters, 1 sweatshirt (or cashmere sweater if you insist!) is good enough!Tip: Follow- Wear heavy, carry Light. It means you wear heavy clothes like jeans and carry lightweight clothes, like, let's say shorts, cotton pants, etc.
Step 3- Divide and Rule.
Divide your list into "Need it", "Might need it", "Emergency". Your essentials go in the 1st list, your extra pairs of everything goes in second and things like first aid, tools etc. goes in 3rd. Learn how to pack light here.
Step 4- One Plus One.
Everything needs to go in one bag, Yes, you heard that right! I am gonna be a little lenient and say one plus one but this doesn't mean that you carry two huge backpacks! One Plus One rule means you carry one backpack and one small bag for passport, cash, mobile, etc.
Step 5- Bring back only pictures.
This step isn't very easily digested by some (most of them!) but believe me it is something you will thank me later for. We all have clothes that we want to give away that can be tossed away without hurting much. Carry Such Clothes, give them away after using them so with every passing day your backpack starts becoming lighter. (Bonus: You can use that extra space for souvenirs!)
Step 6- Smaller the better.
"Thou shalt never carry those toiletries with you!" Ladies, take a break from makeup don't carry that mascara and that perfume with you if you plan to travel light! You can buy cheap body lotions and soaps where ever you go. In case you really need to take it with you then make use of those free samples that you stocked up from Boots! Alternatively, you can squeeze out a little bit from the big bottle and carry the body lotions, etc. with you. Travel essential bottles are easily available in stores.
Step 7- Prepare for the best!
Lastly, the most important step is to prepare for the best! Don't assume things and don't pack for 'What if's" No heaven will fall if you leave behind anything, and thanks to globalization Everything is available Everywhere! Keep in mind your destination, the activities you plan to do and pack accordingly.
Are you a travel junkie looking for some cool travel hacks? Learn how to travel for Free! Yes!
Bon Voyage!