A couple of months into the coronavirus pandemic, the world is already on the verge of another health crisis, with daily doses of death, isolation and fear generating widespread psychological trauma.
Mental health is an issue that has been on a rise since the Global Pandemic came into existence. This is a topic that we are still not very vocal about and has a stigma attached to it. Though, we have come a long way yet there is a long way to go when it comes to Mental Health. Many celebrities and social media influencers have now started opening up about their stories and have encouraged others to do the same. In this post, I will not only talk about this Taboo topic but also will try to discuss some important points related to mental health.
Attitudes toward mental illness and those that live with mental health problems have perpetuated stigma and discrimination since the very beginning of humankind. Today, even in nations where ample attempts have been made to better understand mental health and work on destigmatization, those experiencing mental health problems still find themselves isolated.
What is Mental Health?
WHO defines Mental Health as "A state of well-being in which an individual realizes his or her own abilities, can cope with the normal stresses of life, can work productively, and is able to make a contribution to his or her community."
The WHO stress that mental health is "more than just the absence of mental disorders or disabilities." Peak mental health is about not only avoiding active conditions but also looking after ongoing wellness and happiness. They also emphasize that preserving and restoring mental health is crucial on an individual basis, as well as throughout different communities and societies the world over.
What do the statistics say?
Mental health problems are one of the main contributors to the overall disease burden and disability worldwide.
One in four individuals are estimated to live with mental illness globally, although there has been some contention on this figure through the years, and more recent data suggests this number is closer to one in six.
An overview of the prevalence of the most common mental illnesses reveal that an estimated:

264–300 million individuals worldwide live with depression;
284–300 million live with anxiety-related disorders;
46–60 million live with the bipolar affective disorder;
20–23 million live with schizophrenia;
16 million live with eating disorders.
Perceptions of mental ill-health
Over a third of the public think people with a mental health issue are likely to be violent
People with severe mental illness are more likely to be the victims, rather than the perpetrators, of violent crime
People with mental ill-health are more dangerous to themselves than to others: 80-90% of people who die by suicide are experiencing mental distress
Poor mental health impacts on individuals and their families, in lost income, lower educational attainment, quality of life and a much shorter life span
How to look after your Mental Health?
Express Yourself
Human beings have emotions and an urge to express but in the present scenario, we have mastered the skill to curb them. We pretend we are happy when actually that's not how we feel and by doing this we are damaging our mental wellbeing and isn't good for one's Mental Health if done on a regular basis this practice can push us in a mind space that is really unhealthy. This vicious cycle drags us into depression, anxiety, a feeling of emptiness and what not. So, guys feel free to express.
Give yourself a Break
No, I am not talking about going on that trip you wanted to or taking a break from social media. We Millenials do all this often. I am talking about taking a break from all the overthinking you have been doing lately, the negative thinking and also the comparing yourselves with others. Because, going on a beach vacation and hating yourself of not having the perfect beach body(well girls, that does not exist .you are perfect in your own unique way just embrace it and see the magic unfold)ain't gonna help. So, just take a break.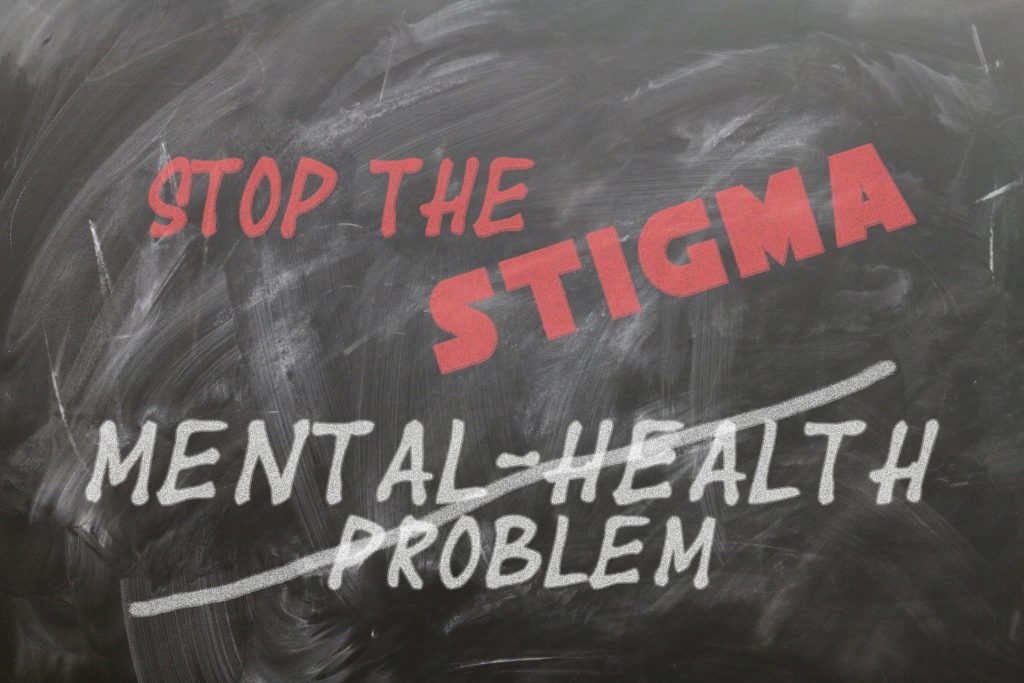 Give priority to Self-Love
These days self-love is trending #1 but have we ever thought what actually the word means? Self- love does not only mean solo trips, visit a spa, looking after your physical well being(all that is also important) but the actual fabric of it is embracing yourself as you are and connecting with your inner being. Self-love is a space where you are in complete harmony with yourself. Being your own soul mate first.
The Magic of Positive Thinking
It is not at all difficult to think positively all the time. Some of us think it is not humanly possible to always be okay about everything. Well yes, you are right but we can at least not magnify the problems by being calm and finding a solution. Positive thinking is just the effort we are not ready to make. Why is it too hard to think good about someone or for that matter of yourself or any situation. We just have to make an effort.
Talk to 'Dear Diary'
There are times when it's difficult to stay sane and not let the anxiety creep in. Times when life is hitting hard on us, we are not able to cope up and have that balanced and organised life that we want. That is when your journal becomes your hero. Get a journal and just starting writing whatever comes to your mind, spill out all your thoughts and then read it aloud. when your thoughts are on paper it's easy to sort them out, organize and take actions. I suggest journal every day or do it once a week, twice a month frankly whatever suits you.
Take a stand for Yourself
Remember taking care of yourself is in your own hands so do it right. I myself have been struggling with my mental health and all these steps really helped me evolve, if it worked for me it will work for you as well just have faith!
Hope you enjoyed reading the post, keep yourself busy and learn some new tips and tricks while staying at home, read here.
About the Author-
The author of this post wishes to remain be known by her pen name, i.e. A Brown Girl.
She is a multi-talented interior designer who loves French language and is a writer by choice.
You may follow her podcast here.