Thrift shopping is not a new concept, but recently this trend has been flaring up around the world. Thrift shopping in India has become the latest trend amongst the younger generation. Many have also started their own online store to sell second-hand clothes, household goods, etc. There were roughly 8 million hashtags on 'Thrift shops', 12.6 million hashtags and over 605k posts on 'Thrift' in India alone. These numbers speak for themselves! Thrift shopping is more than just shopping, it is a movement against fast-fashion based on sustainability and affordability.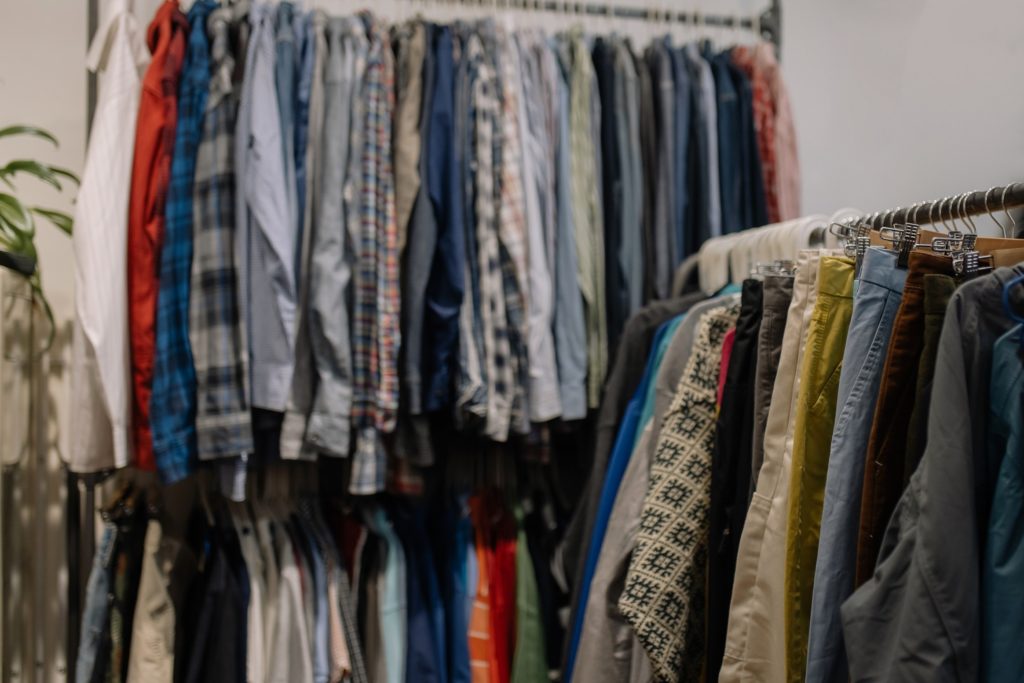 What is a Thrift Store?
A thrift store is a store, whether online or offline, that sells clothing and accessories that were once worn or used by someone. Sustainability and affordability are at the soul of this trend. Buyers look for pre-loved clothes, bags, shoes, jewellery, etc. that are one of a kind and inexpensive. The best part is that these pre-loved items don't add to the exploding landfills, instead, they find a new home and are treasured by another buyer yet again. The Pre-loved items bought from a thrift store are easy on the pocket and better for the environment. This is sustainable fashion reduces carbon footprint on our Earth. Thrift shopping is a win-win for all, then be it the seller, buyer or the environment! Thrift shopping in India is quickly gaining popularity for all the right reasons.
Concept of Thrifting
Fast-fashion is also fed by social media and makes consumers believe they need to dress as per the latest styles. Thrifting aims to challenge the growing prominence of fast-fashion, which promotes consumers to buy more frequently at low prices, a trend started by brands like H&M, Zara Shein, etc. In thrifting, Millennials and Gen-Z users upcycle and resell their clothes and accessories.
Thrift shopping in India
Thrift shopping in India is a bit different from the rest of the world. In India, buying 'pre-loved' items is still a taboo. Recently, Millennials and Gen-Z users have started upcycling and reselling their clothes and accessories. This trending is gaining popularity among all the segments of the society. Lately, celebrities like Deepika Padukone, Sonam Kapoor, Alia Bhatt, etc. have given their personal items to thrift stores for them to be sold. Thrift shopping has become the new fad in India. Rebranding second-hand clothes as 'pre-loved', 'thrifted' clothes has helped in removing the stigma around these clothes among Indians.
Why 'Thrift'?
There are numerous benefits to buying from a thrift store, you can save money, you help the environment, and so on. You might be surprised by the quality brands you can purchase at a steep discount. Whether you're looking for a vintage purse or an iconic T-shirt that was only made in the 80s, thrift shops are often your best bet to find items that are no longer in production. Most thrift store support a local charity, which means when you make a purchase, part of what you spensustainability,d goes to a good cause.
Future of Thrifting
Second hand market or 'Pre-loved' market is one of the fastest growing sectors in the global fashion marketplace, especially as customers seek affordable and eco-friendly options. According to a report by resale platform ThredUp and the analytics firm GlobalData, global used clothing sales would rise to nearly $77 billion by 2025.
Final Thoughts
How cool is it that shopping can save the world?! I feel we should all consider shopping regularly at thrift stores. When all is said and done, buying to save or make some extra money, buying to support a good cause, and buying to help save the environment are all smart choices. Leave a comment and let me know what stops you from Thrift Shopping in India? Hope you enjoyed reading this, check out some more posts here. Also, don't forget to check out my thrift store here!