Eating junk while stuck in quarantine? Here's a recipe for Healthy Vegan Chocolate Date Balls, these are tasty, healthy and easy to prepare!
As experts recommend that even those who show no sign of illness stay home during this time of the global pandemic. That's right: It's advised that you self-quarantine. Although remaining inside is a good way to protect yourself and others from the coronavirus, and is an important measure to help "flatten the curve", it could lead to a lesser evil: boredom and stir craziness!!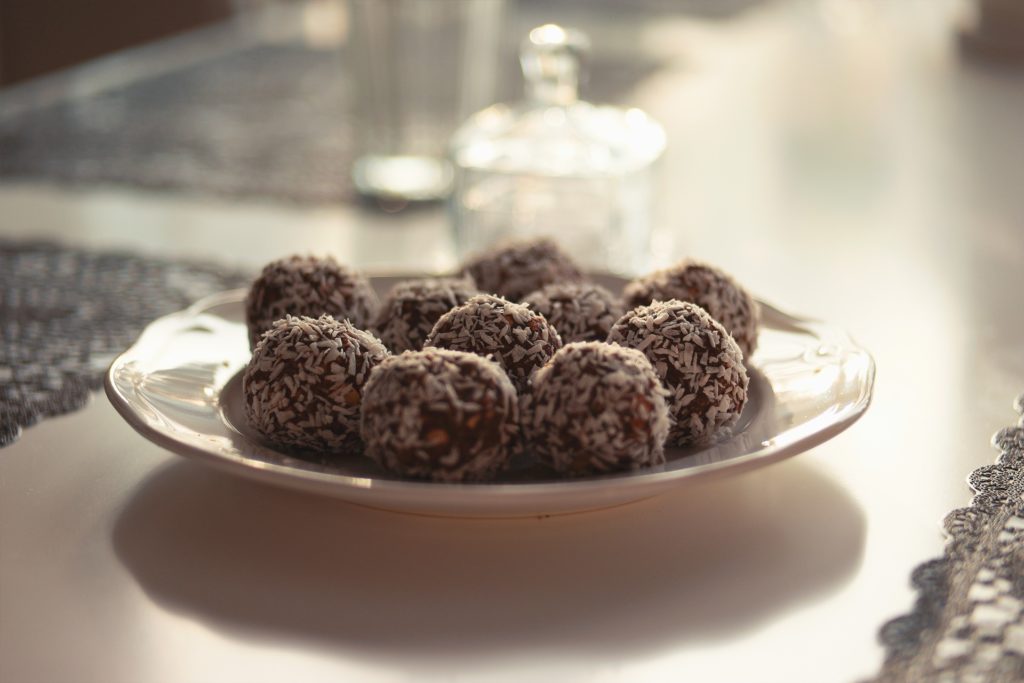 I'm a huge fan of healthy snacks, mainly because I'm one of those people who needs something to munch ALL the time! But so often, snacks from the store are loaded with sugar, fat, salt, or some combination of the three. So. this time I decided to make my own snacks. These Energy balls are filled with the goodness of dates, nuts and taste oh so good and are suitable for Vegans and Vegetarians. I'm such a huge fan of energy balls because I can take them anywhere, and they keep me satiated until dinnertime!
What you need:
Pitted Medjool dates: This is the main ingredient, these dates are large, soft, chewy, and VERY sweet. They are amazing, soft, easy to grind and full of nutrients.
Natural almond butter: The only ingredient should be almonds. Use good quality of natural almond butter.
Unsweetened cocoa powder: I like to use natural cocoa powder, but you can use Dutch-processed cocoa powder if you prefer. It's milder and not as acidic as natural cocoa powder.
Vanilla extract: Try to use the real thing – pure vanilla extract – and not the artificially flavoured stuff.
Optional ingredients:
Cinnamon powder: Make sure it's fresh! A stale spice can easily ruin a dish. I like to add a pinch of freshly grounded cinnamon but it is optional. This gives a very nice and rich aroma.
Toppings: You may add toppings if you want. Cocoa powder, unsweetened shredded coconut, nuts, sesame seeds, etc. (time to get creative!)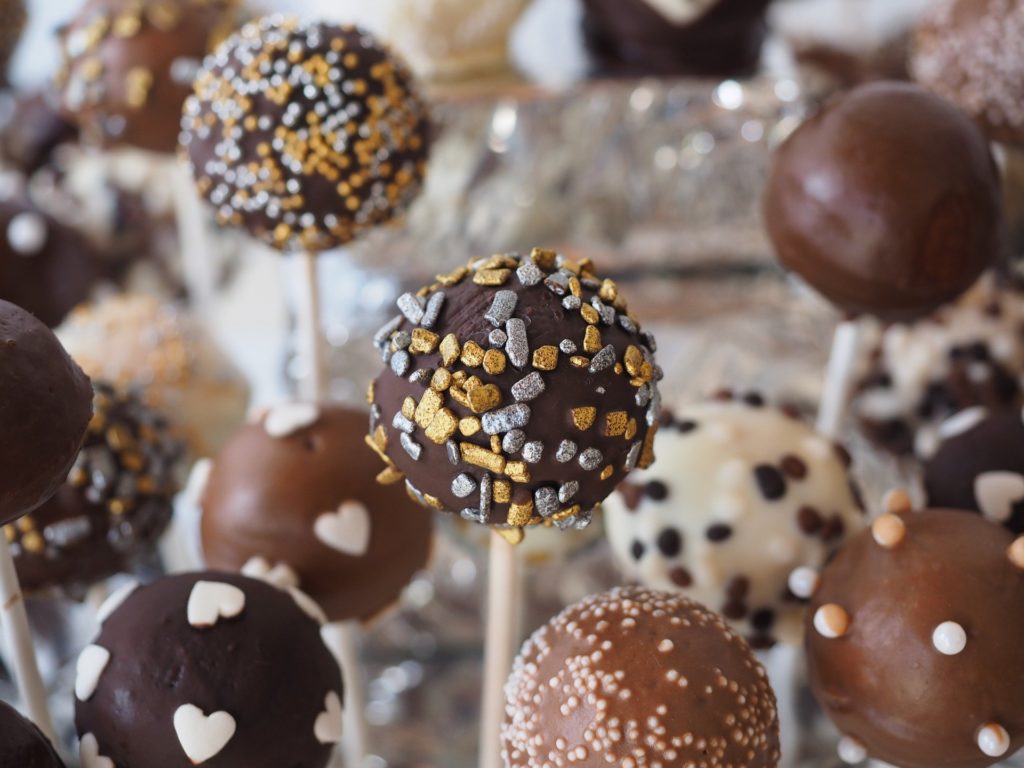 How to make Healthy Vegan Chocolate Date Balls?
Process the ingredients (except for the topping ingredients) in your food processor. They will turn into dough.
Quickly knead the dough. Divide it into balls and roll them in the toppings. (Wear gloves or oil your hand, it will make the process so much easier.)
Refrigerate them for an hour before enjoying your Healthy Vegan Chocolate Date Balls.
Some tips for making Healthy Vegan Chocolate Date Balls:
Roughly chop the dates, if needed — If your food processor is older or the blade is slightly dull, you might have to roughly chop the dates before pureeing them. This will make blending all the ingredients together much easier and faster!
Use high-quality ingredients — Because these Healthy Vegan Chocolate Date Balls are so easy to make and use so few ingredients, it's really important that you use the best ingredients you can get your hands on. If you buy the cheapest ingredients that your grocery store sells, these date balls will not taste the best (Which you don't want!). You may also want to use pure vanilla extract, if possible.
Use unsweetened coconut — If you're new to the world of energy balls, you might be doubting the sweetening power of dates. But trust me, these Healthy Vegan Chocolate Date Balls are plenty sweet enough thanks to the dates. If you roll them in sweetened coconut, these will be too sweet!
Add protein powder, if desired — This recipe doesn't have protein powder in it, but if you're looking to get in a little more protein, I'd suggest adding 1/3 cup to the recipe.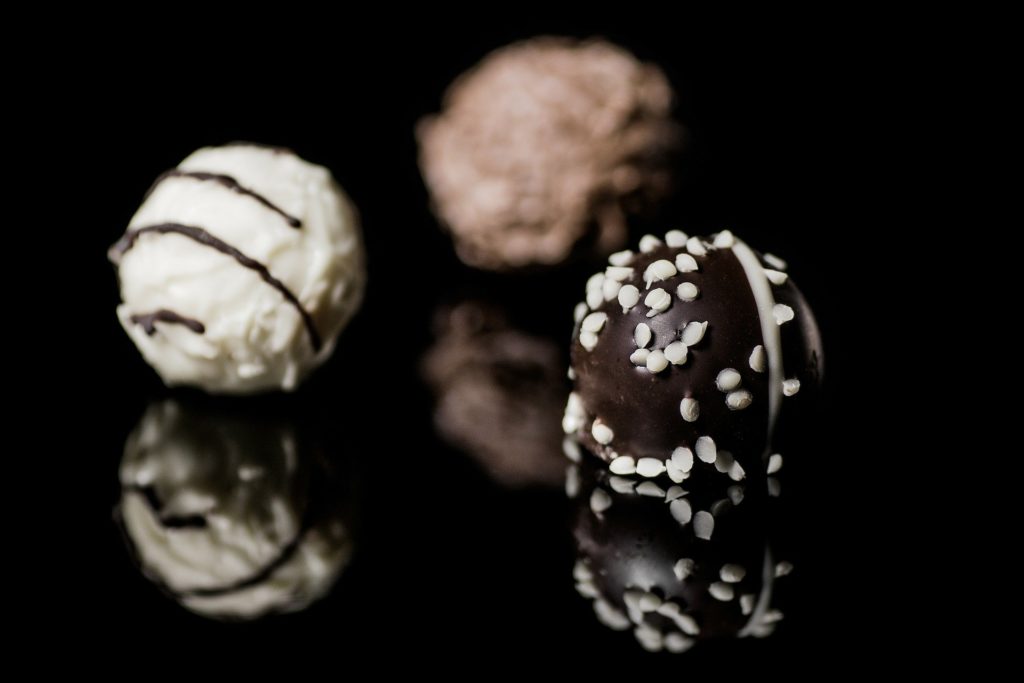 How to store?
You'll need to store these Healthy Vegan Chocolate Date Balls in an airtight container in the fridge. These energy balls will keep for up to 2 weeks and stay nice and firm in the fridge. I don't recommend keeping these on your countertop, as the balls won't hold their shape well. I've never tried keeping these in the freezer, so I'm not sure how that would work out!
Hope you enjoyed reading it as much as I enjoyed eating! Don't forget to tell me when you try to prepare these! Read more such posts here.