Winter is here and so is dry skin! Read on to know about skincare with Palmers and how you can get 24 hrs protection without re-applying lotion every hour!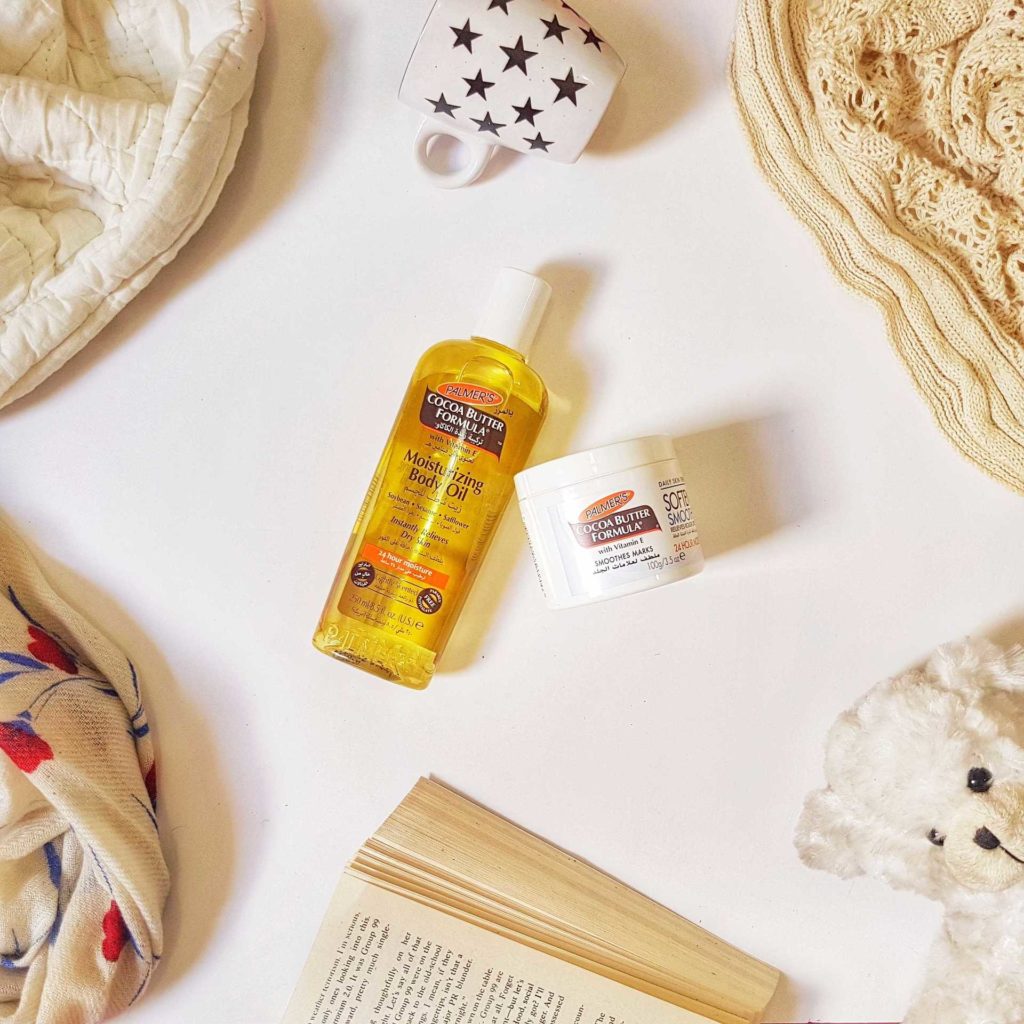 Skincare and Plamers:
Hurray Winter is here (finally!) The season to cuddle up in a blanket, wear cozy sweaters, gulp down hot chocolate while reading your favorite novel! This is the season when I turn myself into a two-legged polar bear!!
I love those foggy mornings and the cool wind at night, it is by far the favorite part of the year. The winters in UAE are quite different from the ones we had back in India, here the winters are mild but can make your skin extremely dry and itchy. I remember how I suffered last year!
Winter is also the season when our skin needs extra moisture and here is when Palmer's range of Cocoa Butter Formula comes to our rescue and ensuring 24 hrs moisture. No more re-applying body lotion every hour!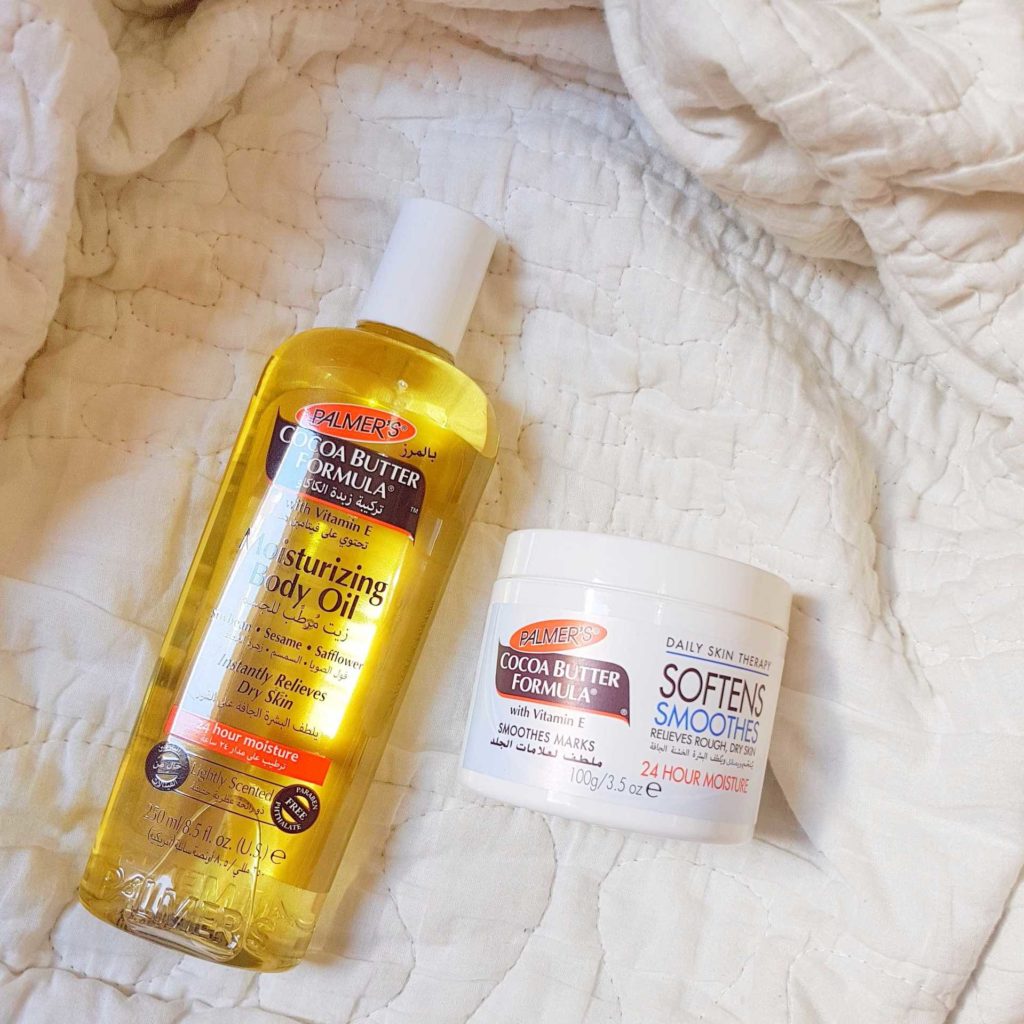 Products I tried–
Body Oil and Daily Skin Therapy
Daily Skin Therapy not only nourishes the skin but also soothes Marks and scars. Moisturising Body oil provides instant relief from dry skin.
Plus point-
No sulphates,
No parabens,
No phthalates,
No mineral oil,
No gluten,
No dyes.
Ethically traded and sustainably produced.
Palmers is against animal testing
Contains-
Moisturizing Body Oil- Soybean oil, sesame oil, safflower oil, vitamin E, Cocoa
Daily Skin Therapy-Vitamin E, Cocoa, Corn Oil
My Personal Experience-
Apply the body oil right after taking a shower onto the damp skin, massage till the oil is absorbed, towel dry as usual.
I was quite apprehensive before using the oil as I feared greasy and sticky skin but surprisingly it did not make my skin heavy, the skin felt supple and smelled great. The oil is easy to apply and spreads evenly. The skin was hydrated till I washed it, so if you apply it in the morning after the shower, expect smooth skin throughout the day.
The skin therapy cream for skincare is of thicker consistency as compared to normal creams. It should be used on the areas that need more hydration (perfect for stretch marks, elbows, knees, body marks, etc) I have been using it for over a week, I apply it before going to bed over the concerned areas and the skin feels super smooth in the morning, the skin has been smoother than ever. I also like to use it as a cuticle cream, makes the nail shinier and since it has Vitamin E, it will make the nails stronger. I also use it around my knees and elbows. There has been noticeable reduction in the rough skin, I will continue to use it to see if there is a reduction in marks/scars.
Final Verdict-
The products are perfect for skincare in winters, providing high level of hydration without making the skin greasy.
5/5 for both the products. Buy it here.
Don't forget to let me know about your winter skincare regime. Read reviews before buying a product here.