The newly launched Riso Veg Italian restaurant in Oudh Metha Dubai, here's my review for it!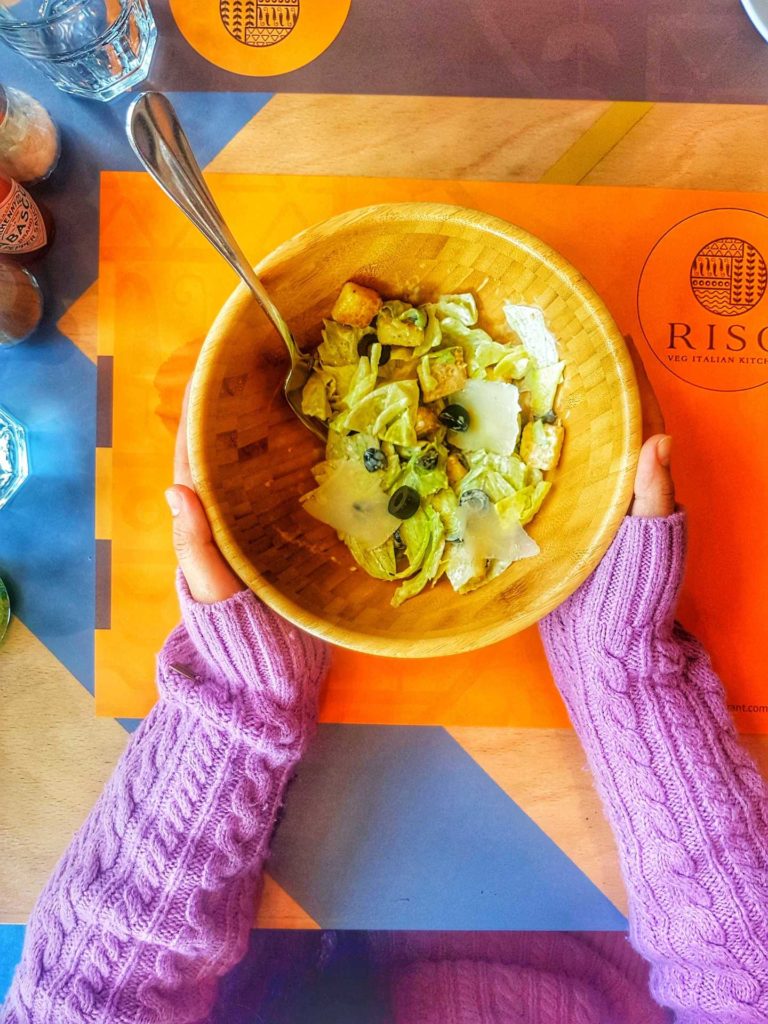 Featuring Yummy food and my camera-obsessed hand!! Before I begin my review for Riso Veg Italian Restaurant, let me tell you that I am a big fan of places that are well li.
Visited Riso The Veg Italian Kitchen for lunch. A continental cuisine restaurant, located opposite to Lamcy Plaza, that specialises in Vegetarian Italian food.
I was amazed to see the beautiful interiors and the décor. Bright and vibrant colours are used in the décor of the restaurant, making it full of positive energy.
Good to know:
The lighting is amazing for food bloggers as you wouldn't have to struggle with extra lights or flashes. The ambiance is cozy and comfy. I personally loved how they made use of natural light, it gave the entire area a very fresh and positive vibe. I am sure they have some plans for summers when the weather is.. Err.. (45-48 degrees Celsius with 90% humidity!) not so good!
Cuisine:
This restaurant serves Only vegetarian food and the cuisine is Italian. Freshly prepared options make the restaurant a must-visit for persons with all preferences.
Perfect for:
Visit Riso for meetings, dinners and drinks, or some quiet time reading, or even as a remote workplace with its inlaid reader's area, free WiFi, and designating lounge and fine dining seating.
Don't forget to try:
Mushroom cappuccino
Pasta
Desserts
All in all, if you are looking for a place that serves good Italian food but is strictly vegetarian, then this place will be your best bet. What's more, Riso isn't expensive so you can eat without worrying about the bill!
Read more about this place here.