Best Things to do in Musandam
The Musandam Peninsula in the northernmost tip of the Persian Gulf is one of the Arabian World's most picturesque places. Although a part of the Sultanate of Oman, this enclave on the Strait of Hormuz is blissfully detached from other parts of the country by the UAE's eastern coastline. With its breathtaking landscape comprising stunning fjords, sparkling waters, rugged mountains and several historical gems, Musandam is definite to capture your heart and soul. And if you can't wait to explore them, check out this list of top things to do in Musandam.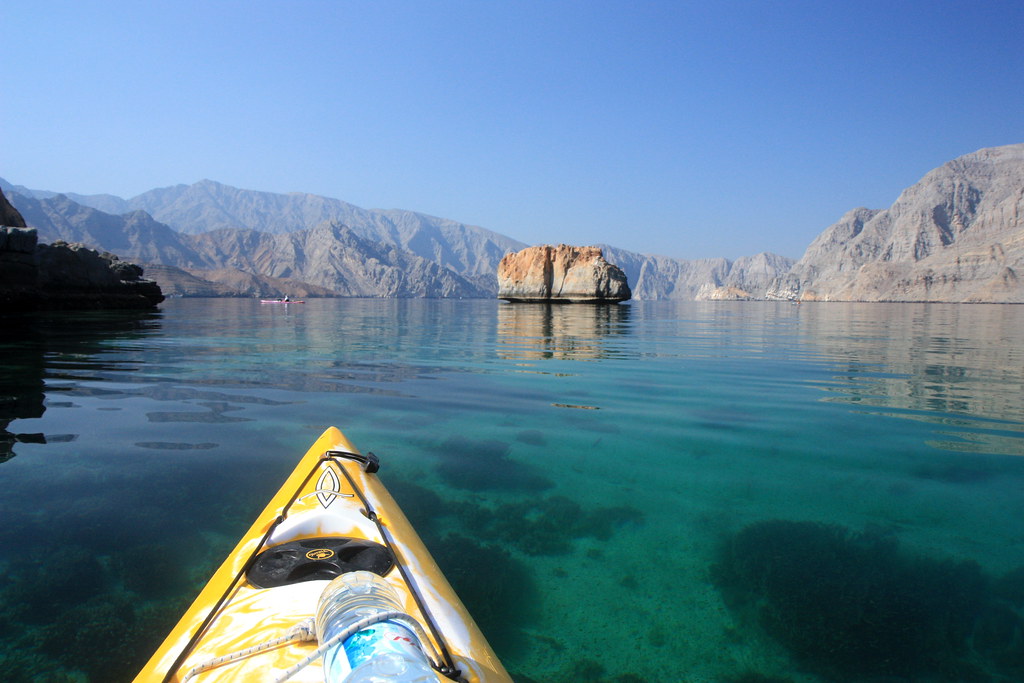 Hit Musandam's highest peak
For this, head to Jebel Al Harim! At a whopping height of over 2000 meters from the sea level, it's not only the highest peak in the peninsula but also the most scenic in the whole of Musandam. Meaning 'Mountain of Women,' it gets this name as it was once used by the region's women (to hide and protect themselves from the pirates) when their men were away for fishing, hunting etc.
It's also a place of immense geological significance, being home to fossil rocks that throw light on an ancient civilization that once existed in the region. Surrounded by the most fantastic views, this high-altitude spot is a favourite of hikers, trekkers and campers alike.
Dive into underwater
For marine enthusiasts, a Musandam trip is incomplete without diving into its waters on a scuba diving or snorkelling session. After all, it has some of the Arabian world's best diving spots such as Telegraph Islands, Lima Rock, Octopus Rock etc. Each of them is rife with exuberant underwater life comprising whales, sharks plus a vast array of corals and pelagic (including turtles, barracudas, kingfish and rays). And the best thing is that majority of these diving spots cater to all levels of divers.
Go kayaking
Don't want to dive underwater but still want to experience the unequalled allure of its sparkling crystal clear waters? Go on a kayaking tour that allows you to admire both sea life underneath and the awe-inspiring mountainous beauty that surrounds the water at a leisurely, laid-back pace. Paddling or rowing a kayak boat is also one of the best ways to discover the region's secluded coves and other hidden jewels along the coastline of Musandam.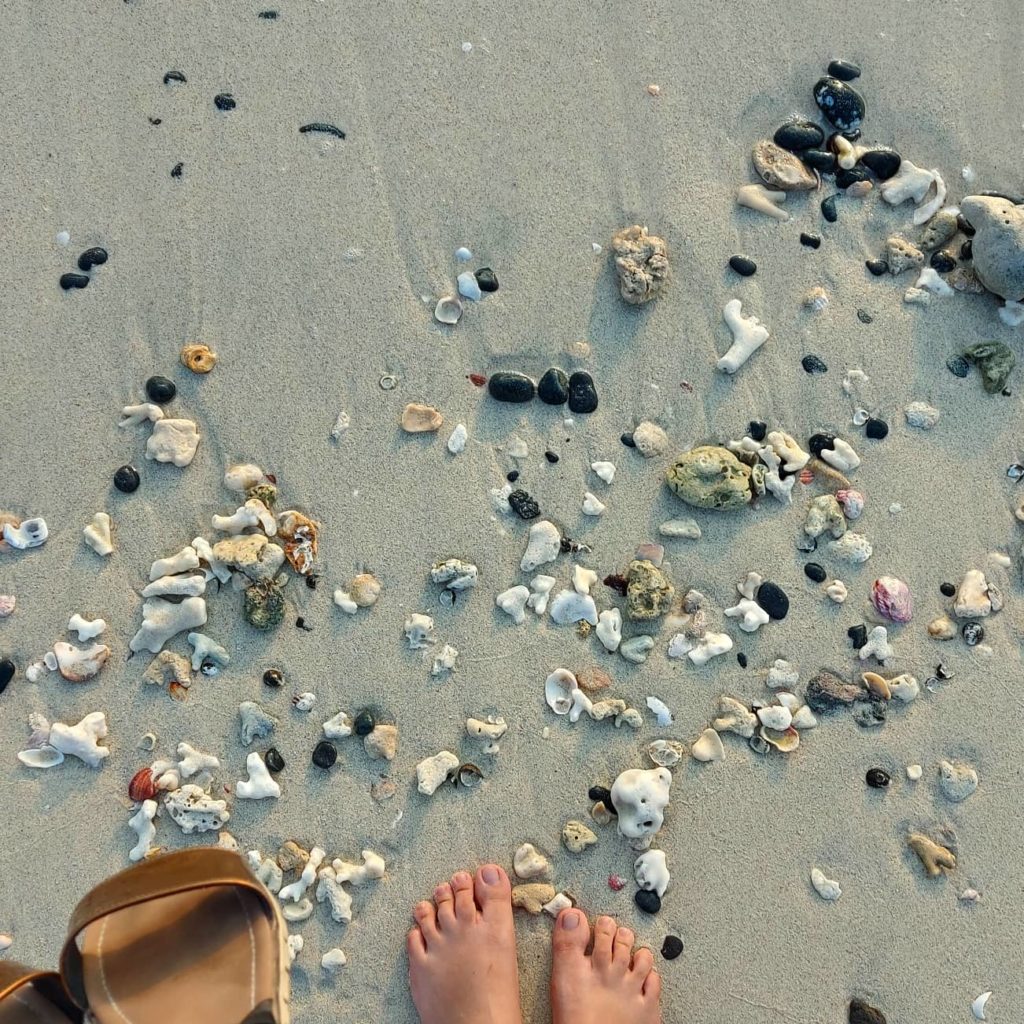 Spot the boisterous dolphins
Dolphins have inhabited Musandam for millions of years. So what's a Musandam holiday without catching up with the adorable dolphins in their real, natural habitat? Yes, don't miss it! A dolphin-spotting excursion gives you the once in the lifetime chance to take in this creature's strength, agility, and of course, its playful antics live, up-close. Moreover, this activity is safe due to the super friendly nature of dolphins. There are mainly two types of dolphins in Musandam, bottlenose dolphins and humpback dolphins.
Discover Dibba
Drenched in untouched natural beauty and enlightening history, this coastal town is unmissable during your Musandam trip. Whether you're looking to go beneath its waters or want to take in the region's modest past and culture, Dibba serves as a perfect base to discover Musandam and its amazing treasures.
Tour the historic Khasab castle
This is one of Musandam's most visited historical attractions. Dating back to the 17th century, it was built by the Portuguese mainly to establish their reign in the Strait of Hormuz. But it later came into the hands of the Omani power and further served as the residence of Khasab's wali. Following an extensive renovation, it's now converted into a museum where you can see some interesting arts and artefacts that enlightens you about the region's rich culture and heritage. Although a nominal fee is applicable to visit here, it's still worth a visit for its antiquated architecture and fascinating displays.
Camp on the beach
Musandam's beaches are so gorgeous that it's worth spending a full day here. Bestowed with turquoise waters, incredible marine life, and pristine white sands, Khasab Beach is one of the most popular among them. Not to mention, it's a haven for beach lovers, swimmers, divers etc. Its dreamy location and jaw-dropping scenery further make it perfect for an unforgettable overnight stay here. Many exclusive tours help you to discover the surreal beauty of Khasab and its beaches in utmost privacy and convenience. But make sure that you opt for one arranged by a professional service provider.
Sail down Musandam Fjords on a dhow cruise
Musandam is fondly dubbed as the Norway of the Middle East for its striking fjords and isolated mountains. And one of the best ways to take in the region's bays, natural shores and islands are to go on a cruise aboard a traditional Omani sailing vessel (known as a dhow.) Starting with a welcome drink, this Musandam tour will cruise you down the region's calm turquoise waters comes and with all food and refreshments on board. Apart from these, you will get to enjoy many activities as part of this cruise, such as fishing, swimming etc. Now if you wish to take this experience to a new level, consider opting for an overnight dhow cruise.
Take to heights on a pragliding adventure
If you think that all action and adventure in Musandam are centred on water, here is a thrilling activity which you can enjoy without ever getting wet. For this, simply make your way to Zighy Bay for an exciting paragliding tour. Kicking off from the Zighy Mountain (at a height of over 300 meters), this air-borne adventure feasts you the most spectacular views over the beaches, valleys and mountains that occupy the enormously majestic Zighy Bay. Whether you want to take a break from the region's water or just want to experience Musandam from an alternative perspective, this activity is a must-do in Musandam.
Visit Kumzar
Musandam is the gateway to some of the region's most historic and reclusive villages. Most noteworthy among them is probably Kumzar which lies in the Strait of Hormuz, amidst Oman and Iran. Believed to have been populated for more than 700 years, this quaint yet endlessly charming settlement is accessible only via a boat from Khasab. This takes around one hour to reach here on a speed boat tour and more than 2.5 hours on a dhow cruise. Being Kumzar one of Oman's most secluded places with their own unique culture and language, non-Omanis must get prior approval to visit here.
Conclusion
With so much to experience in Musandam, go ahead and take inspiration from this precise list! It ensures that you won't miss out on its absolute or unmissable highlights.
Hope you enjoyed reading this as much as we enjoyed jotting it down, don't forget to read more travel-related posts here.