This one is breaking norms of a typical restaurant in Dubai. It is a perfect place for all the Gypsy and Hippy souls! Yes, that's Life n One Cafe for you.
Style-
Laid-back style, cosy, organic and very chic, Located in Jumeirah. This cafe is Perfect for a lazy summer day. On my visit I had the pleasure to meet this super cool parrot so made my trip even more enjoyable!
Life n One Cafe, the restaurant is in a Villa and one might be taken aback for the lush greenery inside. Furniture made of natural wood and swinging, hanging seats, perfect for a lazy summer day. The garden is a covered, AC-controlled tent, giving it a cool, summer-friendly temperature. Nice music, perfect relaxed ambiance, you can get your book or grab one from there and you have your day fixed!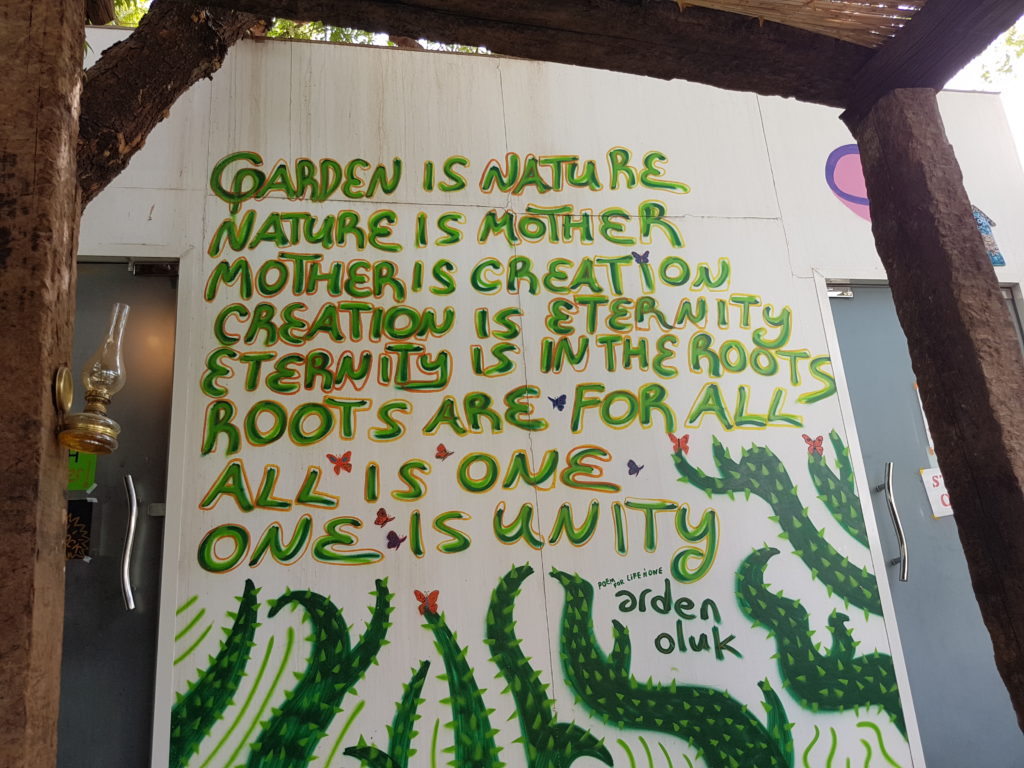 Menu type-
Vegan, gluten free. The menu is mainly Vegan gluten free and Raw! Dubai has plenty of restaurants and Vegan Cafes but this is one style of café that feels wholly new. Combined with its health-inspired menu, this is a place in which you can recharge and re-fuel. Perfect for yoga, or just swing for hours in those amazing garden chairs with a cuppa. Highly recommended for backpacker chic and holistic living in Dubai. This restaurant is nothing what we are used to and will make you coming back. The food served is good too, and one loses the count of hours while sitting amidst such lush greenery!
Overall-
If you haven't been there, make plans to visit it, this cafe won't disappoint you. This place will surprise you and will ignite your hippie soul! The menu has a good variety and if you are a health freak then you'll be excited like a kid once you see it! They have good music, plenty of books, and everything to ensure that you are not bored even if you are visiting it alone.
You can read more about this place here.
Read the reviews before trying a new place here.