Meet the Straight-Outta-Coconut Shampoo and Conditioner duo!
I think I am going coco-over this new coconut range! Just like coconut quenches your thirst and keeps you hydrated, this range does the same for your hair.
Before I begin, here's an advice, make it a habit to research the brand and the ingredients used in your products before you start using it. So, with this being said, when I talk about Palmers Coconut Shampoo and Conditioner you need to know Why Coconut and Why Palmers?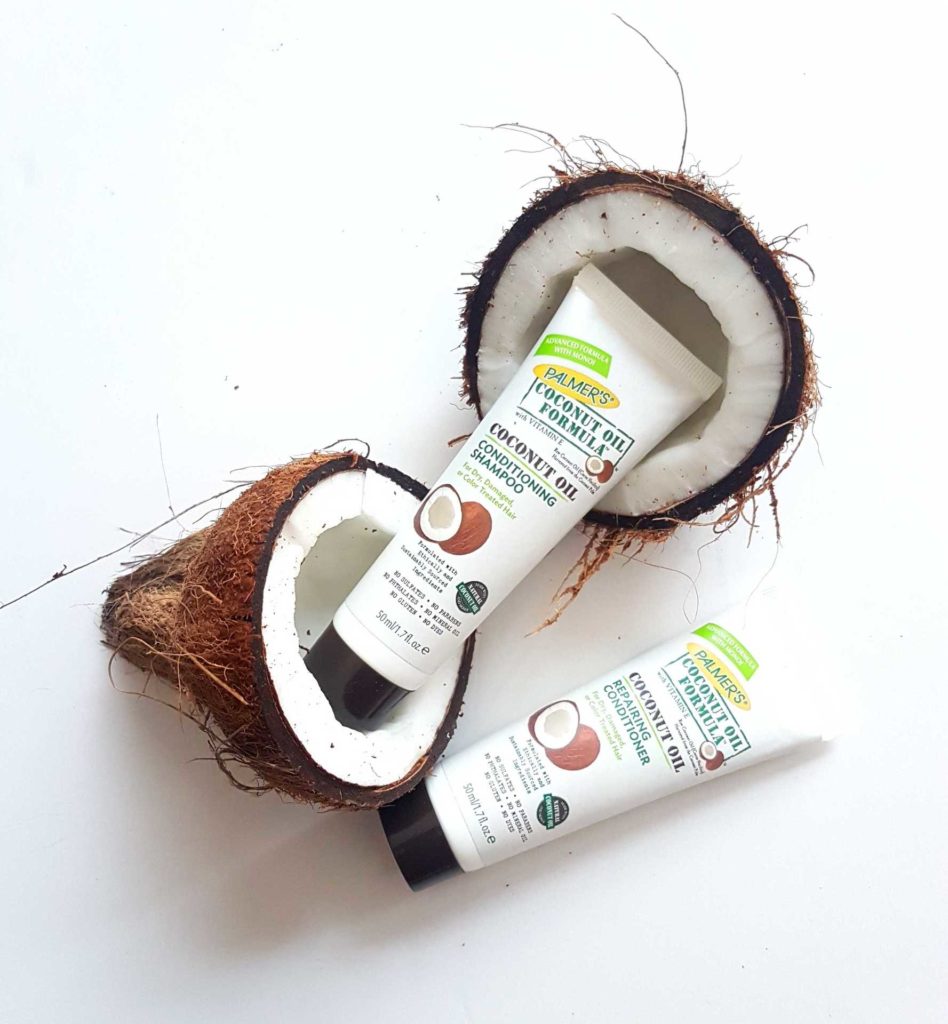 About Palmers Coconut Shampoo and Conditioner:
Palmer's Coconut Oil Formula products contain ethically and sustainably sourced Coconut Oil and Tahitian Monoï, infused with Tiaré flower petals. These ingredients provide intense hydration and repair damaged hair. Palmer's Coconut Oil Formula Shampoo is a rich, creamy shampoo, free of sulfates and harsh detergents, that gently cleanses and removes buildup without stripping hair or interrupting its delicate moisture balance. Palmer's Coconut Oil Formula Coconut Oil Repairing Conditioner is a rich, creamy conditioner that instantly detangles and coats strands for silkier, shinier and easier to manage hair.
Why Palmers?
Contains No Sulfates
Free from Parabens
No Phthalates
Doesn't have Mineral Oil or Gluten
No Dyes
Why Coconut?
The vitamins and essential fatty acids naturally found in coconut oil nourish the scalp and help to remove sebum build-up from hair follicles. Coconut helps in combating hairfall, dandruff, split-ends, premature greying, etc.
My Personal Experience-
I was using Palmers Shea Butter range which is a match made in heaven for my hair! When I received this one I decided to try them just for the sake of "trying" because I was already head over heels in love with the Shea range! I am glad these two didn't let me down! My hair felt smoother and it was easy to manage them (which doesn't happen if I use any random shampoo!) This shampoo-conditioner duo didn't make my hair heavy (I have oily roots and dry ends, weirdest combo ever!). They smell like coconut and the fragrance lingers for long.
The shampoo and conditioner work for anyone who has dry, brittle or dull hair. It hydrated the hair without making them limp. I personally loved the fragrance and stays for long!
About the Coconut Body Lotion:
I also received a cute tiny sample for coconut body lotion. Palmer's Coconut Oil Body Lotion contains high levels of naturally occurring fatty acids and proteins that are essential in keeping skin radiant and healthy looking. I have been using this one for over a year now and there's no way am I going back to any other lotion! I love using it on my skin before I sleep, in the morning you can actually feel the difference.
More about the brand:
Palmer's uses only the finest ingredients to provide consumers the highest quality formulas at affordable prices. All of our products are hand crafted based on Palmer's long standing heritage and experience in offering superior formulations that deliver results. This is why Palmer's promise to its consumers has always been an unconditional guarantee of quality.

You can read more about Palmers on https://me.palmers.com/
Read more such product reviews here