Organic, Natural, what more do you need!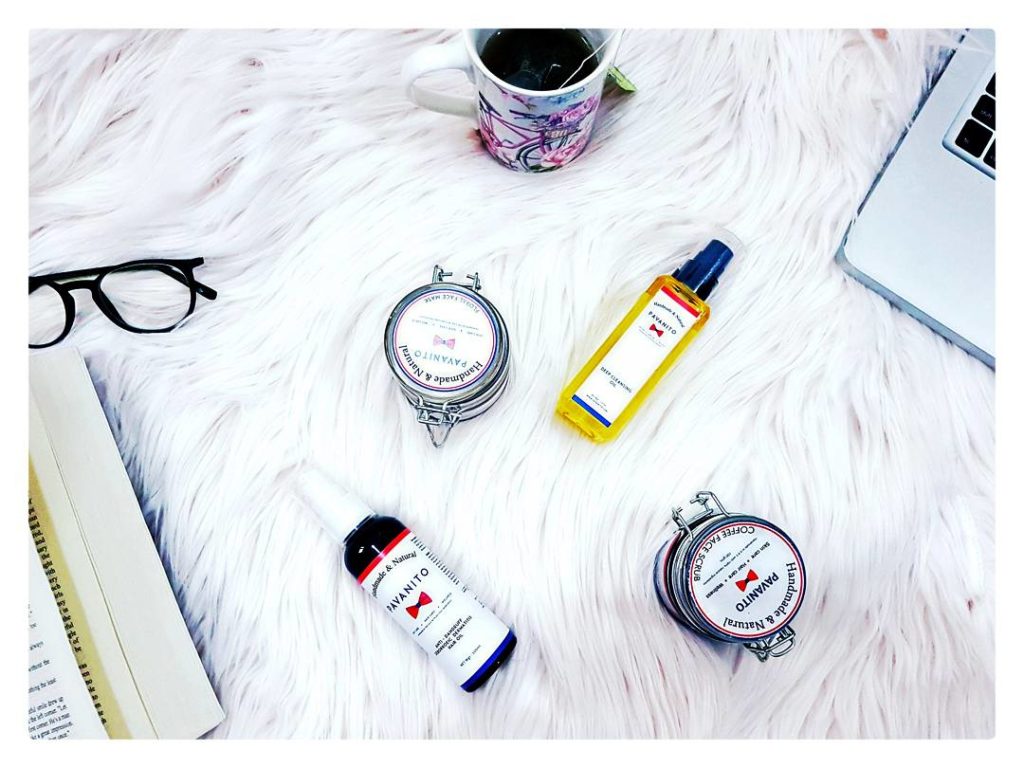 "Handmade", "Organic", "Natural ingredients" this was enough to make my heart melt like butter on hotcake but Pavanito ensured that there was more to than just fancy claims.
First of all let me begin by congratulating to Mr. Pavan for bringing such game changing products in UAE market. I am head over heels in love with the products, read on to know my recommended products.
According to their website:
How amazing is it when you find it all under one roof? or on 1 table.At PAVANITO that is our aim. A full range of freshly hand-crafted Hair, Skin care & Wellness products all made in small batches.Our ETHOS is " If you can't eat its raw ingredient, do not put the final product on to your skin!"​

Pavanito Website
Products tried–
Floral face mask, Anti dandruff hair oil, Deep cleansing face oil and Coffee Face Scrub.
Plus point–
Handmade
100 % Natural ingredients
Organic
GMO Free
Suitable for Vegans
Free from harmful Chemicals and Parabens
Details–
Loved how intensive care has been taken to the smallest detail, for example the glass tumblers. The products are an absolute treat for anyone who loves natural ingredients. The texture is very rich and the fact that there are no chemicals used while making these the products come with an expiry date which is clearly mentioned on the pack. Products are not prepared in Bulk each pack comes with unique handwritten Date of Manufacturing and Expiry.
The Hair Oil Contains-
Jojoba oil
Sesame oil
Coconut oil
Patchouli,
The face mask is highly recommended for anyone who is facing skin related issues. It comes as a powder, so it is very easy to vary the ratio as per your skin's requirement.
The Face Mask Contains-
Rose petal powder
Sandalwood
Fullers earth
Rose essential oil
The coffee scrub smells great, and worked very well as an exfoliating scrub.
The Coffee Scrub Contains-
Dark roast coffee
Mango butter
Argan
Vitamin E
Deep Cleansing Oil in my opinion was Love at first site and even more love after first use!
Deep Cleansing Oil Contains-
Jojoba
Almond
Argan
Coconut
Apricot
Primrose
Rose hip, etc.
My Personal Experience–
Like I usually do I tried them for good 10 days before penning down my review. I noticed that the most difficult part was decided which product was my fav, cause I loved each one of it!
The products do what they claim, the hair oil is extremely effective and you will notice a positive effect right after second application.