In this post, know more about a hidden gem– an island with crystal clear turquoise water, unique rock formations and unbelievably rich marine life. This tiny island is an underwater wonder for anyone who enjoys snorkelling, scuba diving, swimming, etc. You can also take a kayak out to spot schools of fish from above the clear waters and admire the magnificence of this unique island. Read on to learn more about this island in the UAE that is still a hidden gem!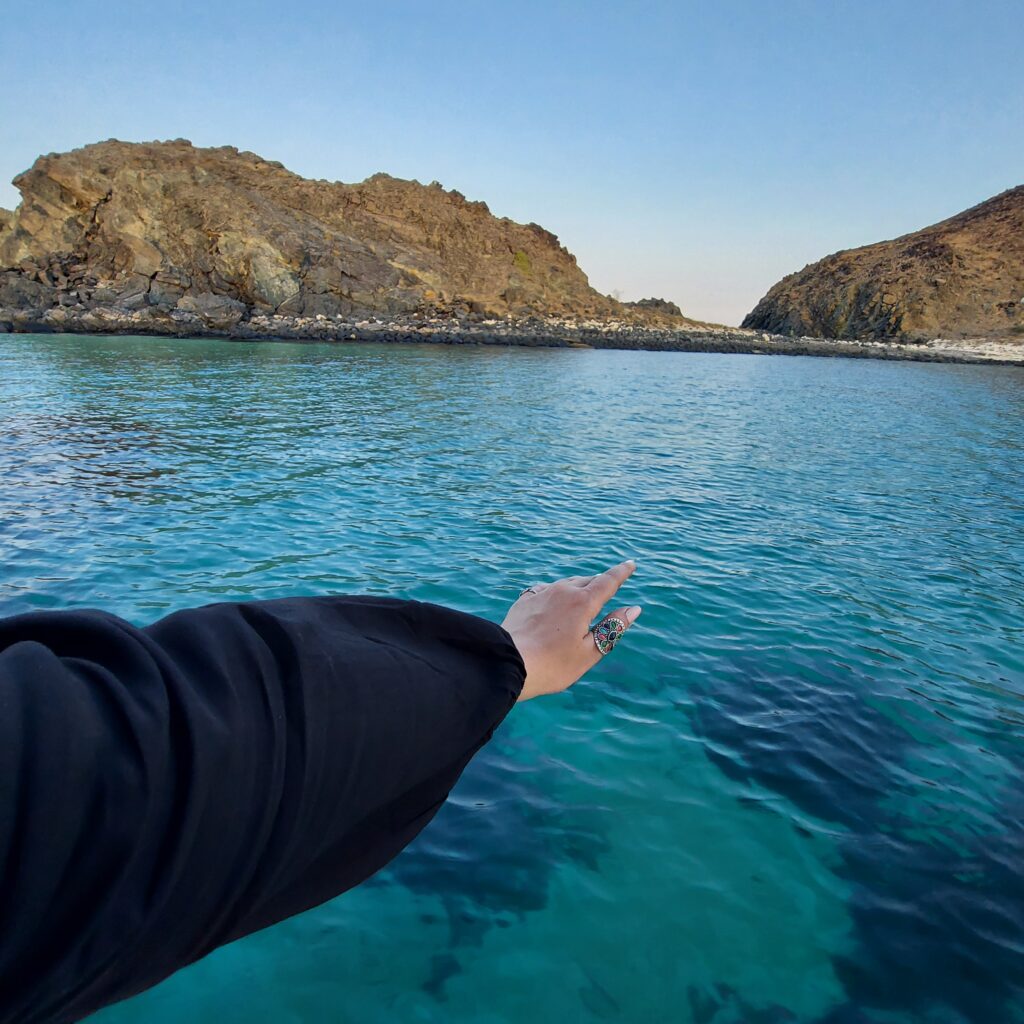 Khorfakkan
My personal favourite due to several reasons! The place will ignite the traveller in any human being. It has got so much to offer, from mountains to beaches, from mysterious Wadis to enchanting marine life.
The photogenic rock formations, the rugged Hajar mountains, the magnificent beaches will make you a slave of its beauty and keep you coming back for more. Though Khorfakkan is under the emirates of Sharjah, it is closer to Fujairah.
Fujairah is the only Emirate with a coastline on the Gulf of Oman in the country's east instead of the Persian Gulf and unlike the other Emirates. It's an excellent place for anyone who loves the sun, sea or adventure and also an unforgettable diving experience. Khor Fakkan means "Creek of Two Jaws"
Shark Island of Khorfakkan- Why is it called so?
he island got its name as you can (if you are lucky!) get a glimpse of the blacktip reef sharks on the eastern end of the island between November and April. Blacktip reef sharks are easily identifiable by the black tips on the fins. Don't be scared by the blacktip reef sharks because they rarely attack human beings. You can also find several Cerianthid anemones and a wide diversity of other marine animals here. The waters here are shallow, so you can see the seabed. Snorkelling options here are plenty. Endless schools of fish, an abundance of plankton, underwater foliage, you will witness an astounding variety of sea life here. The extraordinary rock formations are home to Rays, Moray eels and Arabian angelfish. If you spend hours marvelling at the work done by NatGeo and Discovery Channel, this would be your chance to experience that Live!
How to reach Shark Island in Khorfakkan?
Shark Island is on the south-eastern side of the Khorfakkan bay. This island is a piece of paradise on earth for marine life lovers! Once you reach Khorfakkan, that is approximately 150 km away from main Dubai, you need to go to the Khorfakkan port. Once you reach the port, there are plenty of boats that do round trips to this island. You will have to carry your Emirates ID or any ID proof to take the ride. The Google map coordinates for the location – 25.352976,56.377877
Please remember that it is a small island and it won't be wrong to say it is a pretty untouched and unexplored island without shade or any facilities, so plan accordingly.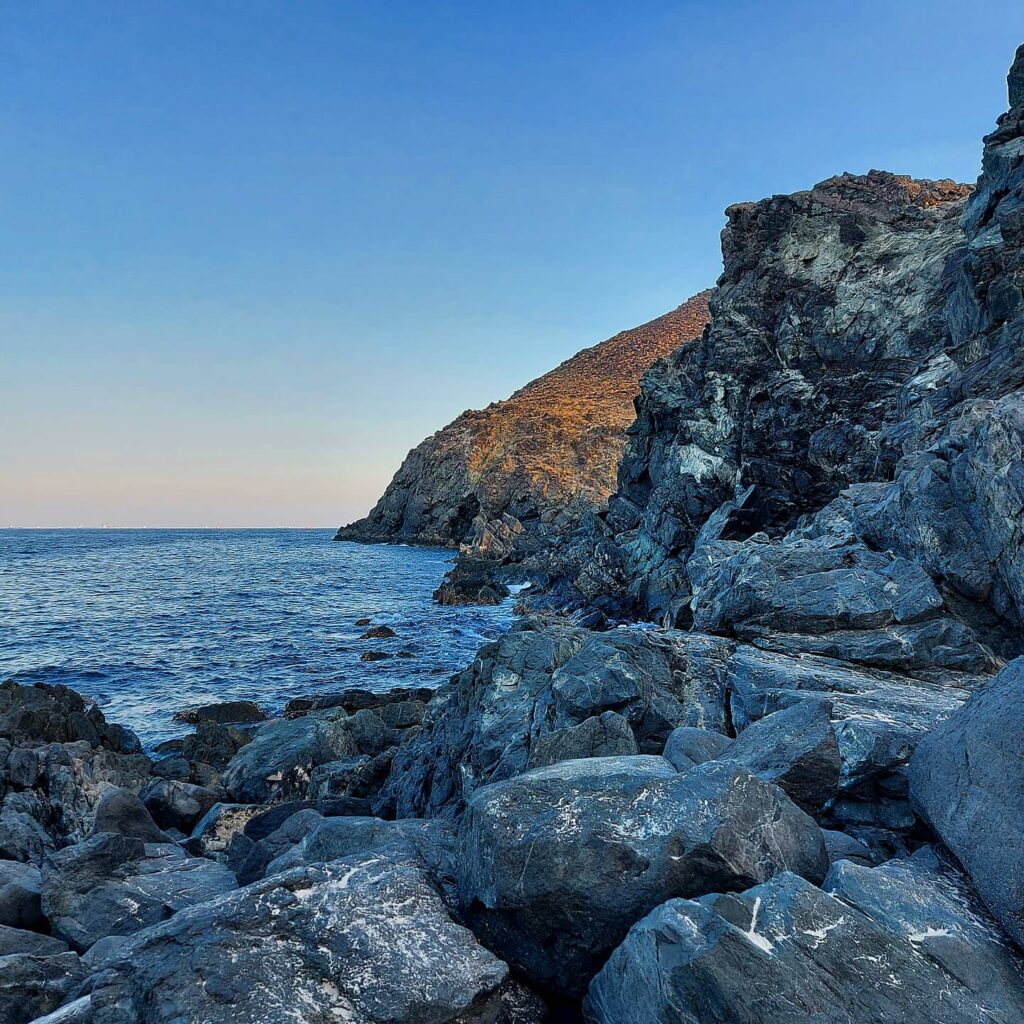 What activities can I do here?
As I stated earlier, the island is a piece of paradise on earth! The place is perfect for getting a glimpse of the exotic marine life. You can snorkel, you can opt for diving, or you can just enjoy a boat ride, but I would recommend that you do try diving or snorkeling here!
Tips for first-time visitors to Shark Island in Khorfakkan?
Leave the place better than you found it- always!
Wear plenty of sunblocks.
Wear proper clothes (Preferably quick-dry and well fitted as it is very windy most of the times)
Keep a pair of slippers if you plan on wearing shoes or anything that might be spoiled in water.
Follow the rules, talk to your guide in case of any doubts.
Hope you enjoyed reading it, do not forget to check more such travel-related posts here.
Happy exploring!